Rev (Bayonet Scars #3)
by J.C. Emery
Released on May 18th 2014
Everyone belongs somewhere. Even the misfits.

With the looming threat from the Mancuso Crime Family, the Forsaken Motorcycle Club is preparing for a war that could destroy them. Grady, the club's Sergeant-at-Arms, knows that love makes you weak, and he has zero interest in adding to his liabilities– especially now. He's already got his teenage daughter who keeps him on his toes and a beef within the club that could fracture his relationship with a fellow brother for good.

For Holly Mercer, her life is finally getting on track and the last thing she wants is trouble from her hometown's resident outlaws. Keeping her nose clean is easier said than done, when suddenly she finds herself embroiled in club business. Holly might like the idea of being with a real-life bad boy, but even being in the same room with tough-as-nails Grady flusters her.

When Holly inadvertently finds herself on Mancuso's radar, she has two choices: trust that Grady will protect her, or continue to refuse the club's help. Both roads are dangerous, but only one has the chance to damage her beyond repair.

Love is never more dangerous than when it can destroy you.
Review
I have to say that this is my favorite Bayonet Scars book yet!
I loved Grady. He was such an a-hole, but so very loyal and protective that I had to love him. He loved his family and he loved his club so he never once thought he needed any more love in his life. It was a treat to see how he reacted when his feelings for Holly started taking roots. It made him act even more over the top than usual which made for an even more enjoyable read.
Holly was a great character too. I admired her determination to keep her distance from Grady, but it was so much fun to see them together. Grady brought out the worst in her with his prickly attitude, but she never backed down which made me like her even more. She stood her ground even when he melted her with a real smile. I loved it!
One thing I enjoyed the most was the way the author went about bringing these two together. Although their romance took a back seat to the other situations that were in effect, I liked that JC Emery still took the time to establish and develop their connection. Theirs was not an usual situation to deal with, but the way the author went about bringing it to the page made it easier for me to believe that it could happen.
It helped that their chemistry was off-the charts HOT! The sexual tension whenever Holly and Grady were together could cut glass, but I admit that it was those tender care-free moments they spent together the ones that truly convinced me they had something worth fighting for.
All in all, a sexy romance about to individuals who allowed themselves the chance to love each other even when the odds were against them.
*I received this title in exchange of my honest opinion.
Excerpt
"We need to have a talk," he says in the quietest way possible. I try to nod, but his grip kind of immobilizes my head.
"Okay," I whisper. He turns us just slightly and slowly walks me backward. It's awkward, walking like this, with his feet practically stepping all over mine, and me being unable to see where I'm going, much less the path we're taking. A shadow falls over as we enter the small nook around the corner from the hall that leads down to Mr. Beck's office. I hit a hard surface that I recognize as the door to the janitor's closet, and Grady stops, now absolutely flush against me. I breathe slightly easier knowing that Margot can't see us from her desk, because whatever is happening here is plenty embarrassing without having to re-live it via the gossip chain He's much larger in such close proximity, with his entire body resting against mine and his hand cradling my neck. Slowly, he tilts my neck so that I'm forced to face him.
"You threw twenty-five grand out of a moving vehicle," he says.
"I'm crazy," I say immediately. He smashes his lips together, which distracts me from the whole intense eyeball thing he's got going on. His lips part and he pulls in a deep, shuttered breath. I try to form a coherent sentence, but it's difficult. He's kind of intoxicating in this small space. "You make me crazy."
"Why don't we just get this out of the way, huh?" he says quietly. "I want to taste your pussy." My face heats at the thought of him putting his tongue to a good use for once. Pressure builds in my head, and it's only then that I realize I've stopped breathing.
"You see that—that nervous excitement you're feeling? I'm under your skin. You don't have to like it, but I'm there," he says so quietly it comes out as a whisper. He reaches out with his free hand and strokes my arm with a single finger. His touch is light, but it sends chills down my spine. "Something you should know about me, babe. I don't go into shit blind. You think I don't know you, but I do. I know every asshole who's been inside of you, I know every place you've called home—even the places you don't want me to know about. I know the way you like your coffee, and I know how you think. The shit I don't know, you'll tell me. Eventually, I'm going to know every dirty little part of you, and if you think I make you crazy now, just wait until I bury my dick inside you."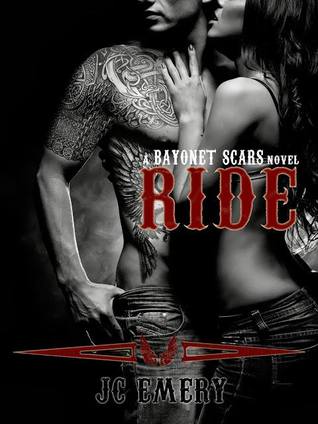 Death comes in Armani. Salvation comes in leather.

Principessa to the Mancuso crime family, Alexandra knows a thing or two about living outside the bounds of the law. Suffocated by the future her father has laid out for her, she makes a choice she can't take back, changing the entire trajectory of her life.

Thrust into the dark and dangerous world of the Forsaken Motorcycle Club for her own protection, Alex finds herself faced with the last thing she needs right now: the man of her dreams. He's sex in leather, the devil incarnate, and one hell of a kisser. But he's also off-limits. Ryan Stone can be her friend, but he's forbidden to be her lover.

Third-generation Forsaken, Ryan knows nothing other than life on two wheels, and he wouldn't have it any other way. He enjoys the many privileges that come with the patch, and the only laws he recognizes are the ones set-forth by his club. That is, until who he wants more than anything isn't allowed on the back of his bike—or in his bed. Balancing his desire for her body, and need to keep her safe, Ryan tries to keep Alex at a distance. Finally having made a choice for herself, she's done hearing the word "no" and will push boundaries even Ryan himself doesn't dare cross.

Love is never more tempting than when it's forbidden.
Loneliness suffocates the heart. Acceptance breaks down walls.

As a Lost Girl to the Forsaken Motorcycle Club, Nicole Whelan knows how to party. She's not cut-out for relationships and her life is way too complicated for anything more than casual encounters. But one night when she falls into Duke's bed at the clubhouse, he sees something in her that he can't let go of—no matter how many times she tries to run.

Having been left to raise her teenage brother, Jeremy, she's already got her hands full and isn't looking for anymore complications. But Duke's just watched his best friend fall for the only girl he couldn't have, and then almost lose her so shortly after, shaking him to his core. Faced with his own loneliness, he's more determined than ever to break down Nic's walls and show her that he can be good for her; but he's got a bad track record and she's got a bad temper. Changing his ways isn't easy when he's not sure what he's even changing for.

The violence and turmoil are at an all-time high, and Forsaken is in a vulnerable place when a twist of fate breathes new life into the club. It's a much-needed beacon of hope for the embattled biker family, even if everyone's not exactly on board. With Duke and Nic's relationship already on shaky ground, and something even more important at stake, the Forsaken Motorcycle Club will fight like hell to keep their family together and whole.

Love is never more precious than when it's new.
About the Author
As a child, JC was fascinated by things that went bump in the night. As they say, some things never change. Now, as an adult, she divides her time between the sexy law men, mythical creatures, and kick-ass heroines that live inside her head and pursuing her bachelor's degree in English. JC is a San Francisco Bay Area native, but has also called both Texas and Louisiana home. These days she rocks her flip flops year round in Northern California and can't imagine a climate more beautiful. JC writes adult, new adult, and young adult fiction. She dabbles in many different genres including science fiction, horror, chick lit, and murder mysteries, yet she is most enthralled by supernatural stories– and everything has at least a splash of romance.